Are you struggling with getting good reviews for your products or services even though all your customers leave happy? You are not alone. We have come up with a solution to help your business flourish.
We Hear You Online provides you with a platform to do these 5 very important things:
Get the feedback you deserve and tell the world.

Display the feedback on your social media and website so potential customers can find you.

Retain the customers you have by giving them rewards for their loyalty.

Gain new clientele and store information for future use.

Create and use this new channel of communication to get your business
where you want it to be.
How?
It is as easy as inputting two pieces of information and clicking send. Using the interface, input the client's name (optional) and their email address. Click submit and you will now have this client in "my clients" list. You can keep track of who you have sent the review request to and if they have completed the procedure to review your business. If they have not, you may resend it with just a click of a button.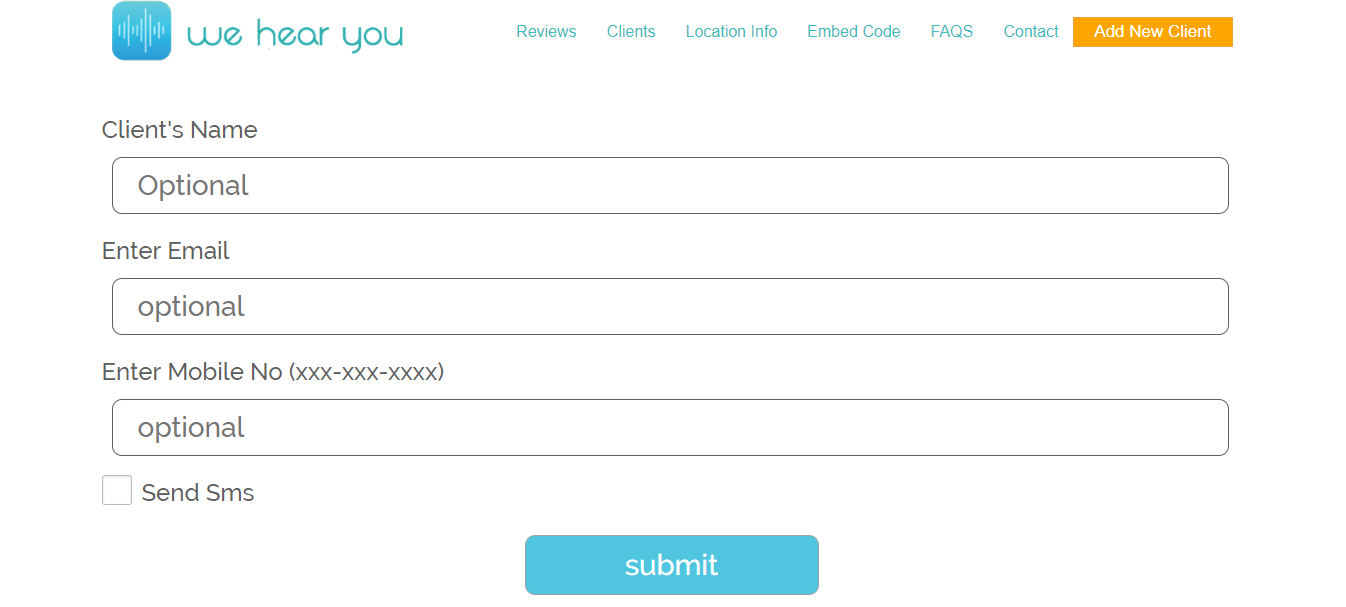 **You are able to personalize if you desire to give rewards to certain customers for their review.
What the customer sees?
Step 1:
An email is sent to the address your customer has provided.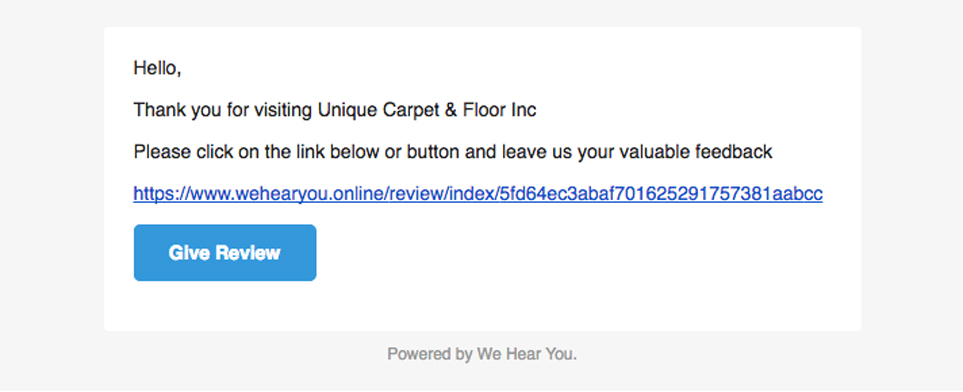 Step 2:
They will follow the link or button to a page which lets them review your service.
Step 3:
This the page where the magic happens. Your client will simply fill out this form reviewing your product or service.
Step 4:
Once the client has completed the review, it will be available for your viewing in "my reviews". This is not only to see the good feedback, but even the bad one. You can see where the client felt like they were given proper customer service and received exactly what they were looking for. In contrast, the negative feedback is the most useful. You can then see how to improve your business to meet customer demand.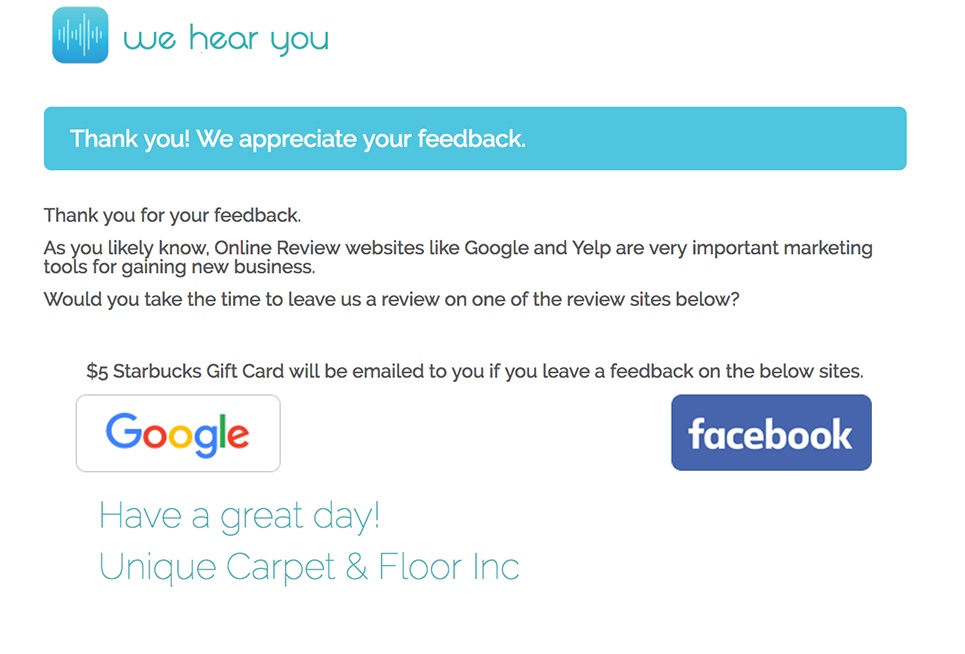 Step 5:
When you had signed up, you had chosen which websites you wanted the reviews to be pushed to on if If customer review is 4 or 5 star. If you had chosen Google and Facebook, you will now see the good reviews under your listings.
This simple 5 steps allow you to have the reviews that will grow your customer base and grow your business simultaneously.
If you have any questions or concerns regarding your account or how to sign up, please do not hesitate to contact us at: [email protected] or you can chat with us online at any time!